Never Forget: China's Wankathon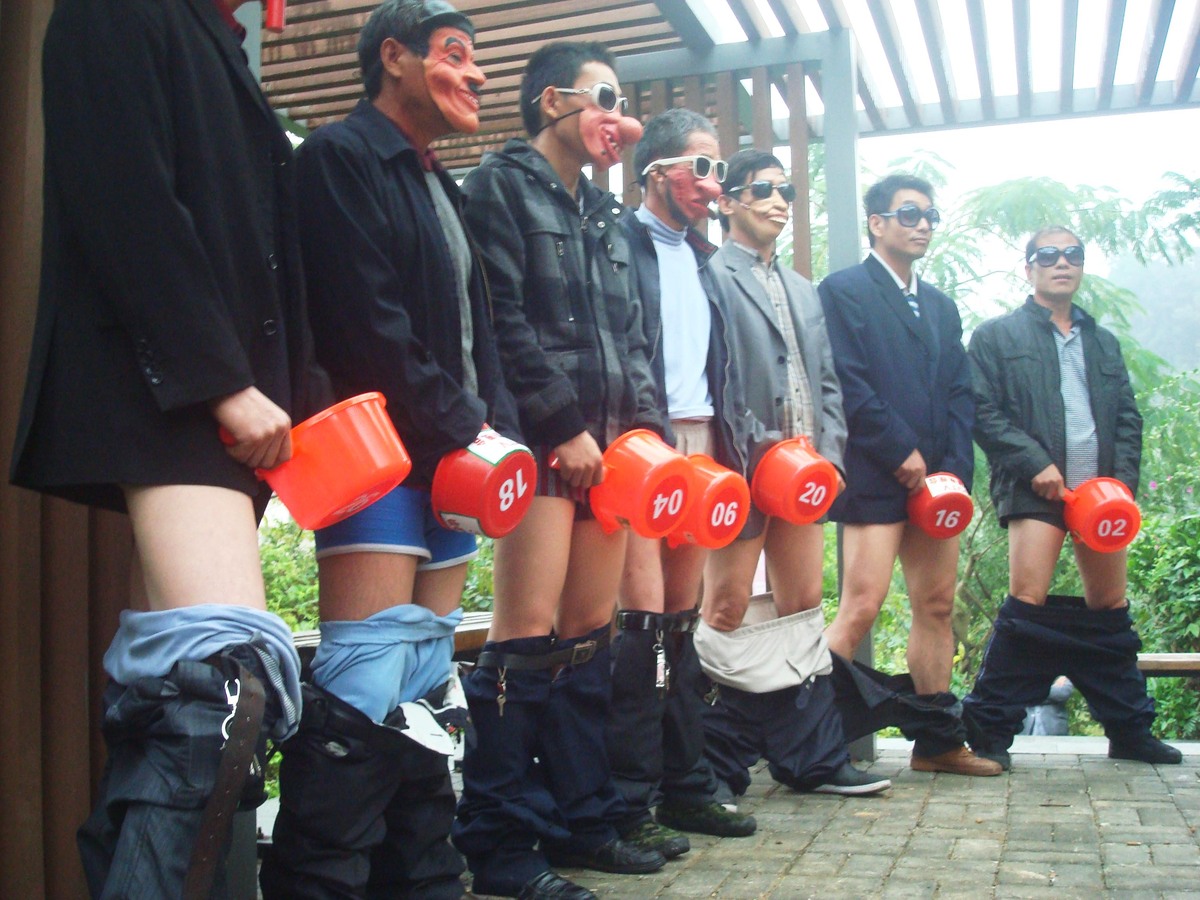 (pic via The Huffington Post)
Before we ring in 2013 let's take a trip down memory lane and revisit our favorite news story of the year that had nothing to do with binders full of women, styles of gangnam, or babies of Kimye. Let's talk about the masturbation contest in China that took place for World AIDS Day earlier this month. We didn't attend— our invitation must've been lost in the mail— but we were definitely there in spirit. Let's just go ahead and RAPID FIRE this one.
I wish my Chinese food would come this fast.

There's no need for masks, no one can tell Chinese people apart anyway.

A bucket? Really? I think a shot glass would've been roomy for these guys.

I can't believe these people own America.

Chinese guys jerking off into a bucket? What do you call that, Wokking Off?

Does their sperm have MSG as well?

These guys are real circle jerks.

They did this to raise money, but only got a tiny bit.

Instead of flying all the way to China to participate how about I just go to the zoo and jerk off on a Panda instead?

This event was sponsored by KFC because 10 Wings came in a bucket.